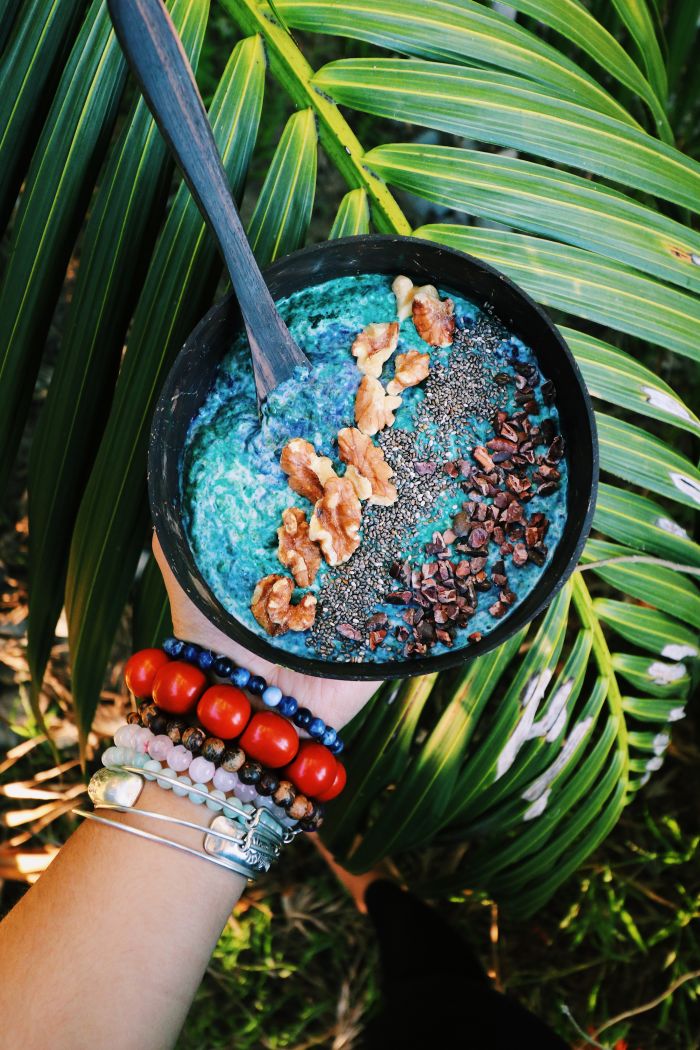 Cosmic Chia Pudding
Hi everyone! It's Marina, the Eco Goddess and I am so excited to share with you an exclusive recipe for abV. Can I tell you a secret? I am obsessed with space. Yes, it's true. I am that girl who browses the internet late at night learning about black holes and supernovas. Everything about space intrigues me. Especially the intricate color patterns released by the explosion of a dying star.
Inspired by the brilliance of the world above, I decided to create my own supernova (in edible form, of course!). This recipe is gluten-free, vegan and even candida cleanse friendly, because that's how I roll. I hope you enjoy making and eating this cosmic creation, and feel free to adapt and modify according to what you have in the kitchen. If you are on the candida cleanse like I am, refrain from adding fruit or sugars.
Ready to bring some space magic to your life?
Cosmic Chia Pudding
Serves: 2
Active Time: 15 minutes
Ingredients
1 1/2 cups (360 ml) light coconut milk unsweetened
1/3 cup (63 g) chia seeds
1/2 tbsp sweetener of your choice (options: maple syrup, stevia, dates, banana)
1/2 tsp ground cinnamon
1/2 tsp vanilla extract
Sprinkle of sea salt
Sprinkle of blue matcha
Sprinkle of spirulina
Topping Ideas
Fruit (banana, raspberry, blackberry, strawberry)
Cocoa nibs
Coconut shreds
Hemp seeds
Granola
Nuts (walnuts, pecans, pistachios, pepita seeds)
Coconut whipped cream
Directions
Add all of your ingredients except your sweetener to a beautiful bowl and whisk vigorously to combine.
Then begin sweetening your pudding to taste. If your are blending your mixture, you can sweeten later with sweetener of choice. Blend until your pudding is completely smooth and creamy, scraping down the sides as needed.
Cover your pudding with a cloth, and let your pudding rest in the fridge overnight or at least 3-5 hours.
Keep your leftovers covered in the fridge for 2-3 days, though best when fresh. Serve chilled with desired toppings.